13 Free Women's Sewing Patterns (In Pdf)
There are a ton of free women's sewing patterns available online, and it can be overwhelming to try and sort through them all. But don't worry, we've done the hard work for you! We've compiled a list of our 13 favorite free women's sewing patterns, so you can start your next project immediately.
In the beginning, you probably don't want to spend a lot of money on patterns that you might not know how to use, so you might wonder: where can I find free (but stylish) women's sewing patterns that I can print out at home? The free PDF sewing patterns you searched for turned up very little (most of what we found were shapeless boxes)?
Free sewing patterns are available for every part of a woman's wardrobe nowadays, including tops, dresses, skirts, pants, coats, jumpsuits, and even swimwear. Even better, these free patterns have a variety of stylish details that make them stand out from boring basics. You can easily buy basic items from anywhere, so why spend hours sewing them?
You can find free sewing patterns for stylish, on-trend women's clothing on the following 11 websites: Mood Fabrics, fabric.com, fabrics-store.com, Peppermint Mag, Fibre Mood, BurdaStyle (Russia), Bernina, Lekala Patterns, Grasser, Marfy, and pattern-vault.com. Rest assured that these patterns are well-drafted because they are all from reputable fabric stores, pattern companies, and sewing publications.
Here's a breakdown of the types of free sewing patterns you'll find at SewingWithEase.
Which sewing patterns are best for beginners – free or paid?
The majority of people prefer Vogue/McCall's/Butterick patterns due to their low prices. While they're not free, most of these patterns cost under $6 on sale. By now, they can typically just sew a pattern straight from the envelope since they have sewn enough Vogue/McCall's/Butterick patterns to know how to adjust them. You don't sew enough with one particular pattern company to learn how to adapt the patterns to fit your body because most pattern companies only provide a few free sewing patterns.
Additionally, if the free patterns are offered in a sewing magazine or on a website, those patterns are often drafted by a number of designers, utilizing different slopers (slopers are form-fitting patterns). Despite being published in the same magazine or website, the patterns might fit differently since they are based on many different body types, and there might not be much quality control, so you can never be sure the patterns are accurate.
Additionally, PDF patterns can be a hassle due to fit and quality control issues. When you take into account the cost of ink and paper, as well as the time you spend taping the patterns together, free patterns are just as expensive as paid-for patterns.
Best 13 Free Women's Sewing Patterns List
Recently, Project Runway's fabric store has expanded its online presence by offering a range of free sewing patterns, including lingerie, swimwear, and athletic wear, which you won't find on many other websites (e.g., tops, pants, dresses, jackets, coats). The paper-bag waist pants, pussy bow blouse (like the one Kamala Harris recently wore), and maxi shirt dress are some ultra-on-trend patterns. Our opinion is that some of these projects are not appropriate for total beginners, even though they are labeled as "basics collections."
Although patterns do not include instructions, a blog post explains how to sew the garment (including photos). The free patterns can only be downloaded if you subscribe to their mailing list.
This (minor) rant is about not being able to see all of the line drawings for the patterns in a category at the same time. Categories of posts can be filtered (e.g., outerwear patterns, dress patterns, etc.), but that narrows it down to posts with finished garment photos – not the line drawings themselves. In photos of finished garments, it can be hard to discern all of the details (or even the basic silhouette!), and browsing by line drawing would make it so much easier to sort through all the patterns.
It is important to be cautious when approaching this situation. Check patternreview.com first to see if any reviews have been written about the pattern. Don't use the size chart provided by the manufacturer; instead, measure the pattern and determine the size based on the measurements of the finished garment. Before you cut into your precious fashion fabric, always make a muslin before cutting into the actual fabric.
You can even find this sultry camisole + tap pant set hidden deep within this online fabric behemoth's website. When we first started researching patterns, we loved Hot Patterns because their patterns are always on-trend and stylish (and, to be honest, because their fashion illustrations are adorable). The freebies here are no exception. The majority of these patterns are geared toward intermediate sewers, although a few are suitable for beginners.
There are illustrated step-by-step instructions included with their patterns. Downloading is free and does not require registration.
This online fabric store will find dozens of free patterns for garment types, skill levels, and garment types (tops, pants, dresses, jumpsuits). Considering that the fabric store specializes in linens, it is no surprise that they showcase their free patterns made out of linen, but we believe these patterns could be used for garments made out of other fabrics as well.
Due to the narrow focus on linen, the aesthetic is very Eileen Fisher / Elizabeth Suzann / Alabama Chanin, which isn't really our style, but we couldn't help but lust after this pattern when we saw it.
Their blog has step-by-step tutorials for the patterns, but they don't come with instructions. You must register for a free account to access the free patterns on their website.
For those unfamiliar with Peppermint, it is an Australian magazine about "style, sustainability, and substance." Basically, it isn't all about sewing. However, Peppermint occasionally partners with independent pattern designers to release free sewing patterns, and some of these patterns have been very popular. These patterns are mostly for simple basics with clean lines and are suitable for beginners. (See: Peppermint / In the Folds jumpsuit, which appeared everywhere in sewing blogs for a while.)
Instructions are included with the patterns. For a free download of the patterns, there is no registration required.
Unlike Fiber Mood, Peppermint does not include sewing patterns in its magazines. There are weekly sewalongs on Instagram Live run by Fibre Mood, and those sewalongs feature free patterns – you just have to enter the discount code that is included in the sew-along description.
Unlike the Big 4 pattern companies, Fibre Mood's on-trend offerings fit our boyish figure because European sewing patterns are typically drafted with minimal ease. Fibre Mood, for example, ran a sewalong for the Carole Dress for the week of December 18, 2020.
There are detailed, step-by-step instructions included with the patterns. You must create an account on their website to download the free pattern.
For a quick aside: we've been deterred from using patterns from European sewing magazines because we hate tracing them – all of the sizes are stacked on top of each other (to save money?), and it's very hard to differentiate between them. Our sewing time was further wasted by the lack of seam allowances on the patterns, so we had to add seam allowances ourselves. The Fiber Mood PDF solves both problems by allowing you to choose the size you want, seam allowances included or not. Totally game-changing!
A well-established sewing pattern magazine, BurdaStyle has produced dozens of garments that we have personally sewed. Several stylish free patterns used to be available at the BurdaStyle English site, but unfortunately, they have disappeared. The BurdaStyle Russia site still has plenty of free women's sewing patterns, and you can find them quite easily using Google Translate (or click on the link where I've done the filtering). These designs are mostly basic and simple, but there are a few unique ones, including this cocoon cardigan, this asymmetrical skirt, and this unusually shaped cardigan.
However, there are some downsides as well. When you print out and tape BurdaStyle pattern pieces, you must add the seam allowances yourself (which can be time-consuming). Adding snippets of the Russian instructions to Google Translate will also help you piece together the instructions. The BurdaStyle instructions typically don't include a lot of detail, even when written in English, so you won't miss much if you already have some experience sewing basic garments.
You must create a free account on their website to download the free pattern.
Bernina and its sewing magazine offshoot "Inspiration" offers several free sewing patterns each month. There are a few stylish, modern basics among these styles, along with a few really unique ones (like this Great British Sewing Bee dress, which has a really interesting seam line).
Because of the poor navigation on the site, it's hard to find all of the free offerings. Searching for "free sewing patterns" or browsing through the free downloads of Inspiration magazine are two of the most common ways to find them (not all issues have free garment patterns, but this is one gem of a fluffy coat we found). Although it's a bit annoying, we can't complain since everything is free?
Instructions are included with the patterns. Patterns can be downloaded without registering.
The patterns produced by this pattern company are customized according to your measurements, thereby eliminating fit issues (at least in theory). The company offers several free patterns to see if Lekala's patterns are as good as they claim. Although there aren't many different types of garments (mainly skirts and dresses, with a few blouses tossed in), some of them are really cute (like this tulip-sleeved dress). Moreover, you can customize other patterns using the sleeves (pleated, cuffed, flounce, bishop).
There are full instructions included with each pattern. If you want seam allowances, you can download them for an additional 50 cents.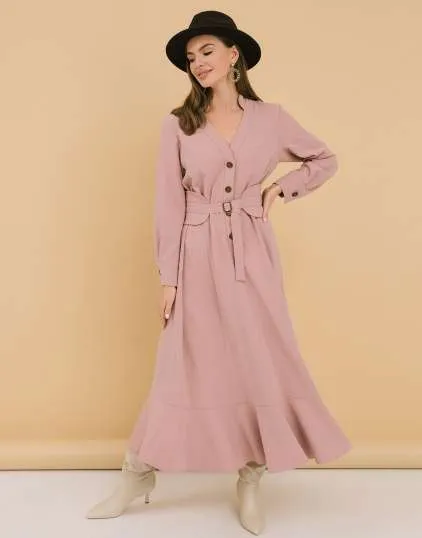 The Russian pattern company offers free patterns on both its English and Russian websites, but the Russian website has more free patterns. In addition to these cute dress patterns (among others), the English website also offers this sleeveless dress with button detail. You will find a few more gems on the Russian website, including this dress with pleats at the waist and square shoulders.
Russian sizes 38 to 56 are available for the patterns. There is an allowance for seams. Instructions are often provided in the form of video tutorials or detailed written instructions. The patterns can be downloaded without registering.
There's a stunning Chanel-style jacket, halter top, and A-line skirt available for download on Marfy's website, all of which can be worn together for an elegant look.
Designed perfectly, figure-flattering, and fashion-forward, Marfy patterns are beloved by sewists. Due to the lack of instructions, Marfy patterns are suitable only for advanced sewers. Additionally, you'll need to draft the facings and linings yourself, which can be tedious and time-consuming. The resulting garment is well worth the time invested in Marfy patterns.
European sizes 42 to 58 are available for the patterns. There is no seam allowance included. The patterns can be downloaded without registering.
You can find several free patterns on Vikisews' website, including an off-the-shoulder ruffled summer dress as well as a prairie-style dress that would be perfect for a Vampire's Wife or Batsheva-style dress.
As per sewing blog feedback, the patterns are well-drafted and run true to the size indicated on the size chart (with less ease than Vogue, McCalls, Butterick, and Simplicity patterns). The pattern instructions for some of the dresses are in Russian (for example, the off-the-shoulder dress is in English, but the prairie-style dress is in Russian), so you'll have to use Google Translate to decode them.
Our experience with Google Translate was that it was incredibly difficult to understand the directions. Google Translate may not work very well when translating Russian to English. Alternatively, you can refer to the illustrations and/or photographs for virtually every step if you cannot understand the written instructions. It's also worth checking YouTube to see if your pattern has a step-by-step tutorial, so you can see if it has one.
There are 34-52 European sizes available for the patterns. The seam allowance is included in the price. You can purchase the pattern by adding it to your cart, entering your email, and going through the checkout process, but there is no payment required.
A wide variety of free patterns are available on Modafacil.com, including dresses, skirts, tops, jackets, and even athletic wear, sleepwear, and maternity wear. We noticed a few patterns that caught our attention: this high-necked military coat, this puff-sleeved dress (which could be worn for a romantic nap), and this wrap dress.
It's well-drafted and fits well, according to sewing bloggers, but the instructions in Spanish are minimal (even if you can translate them using Google Translate). Nevertheless, this website is a great resource for experienced sewists looking for basic base patterns they can customize themselves. You can feel good about supporting a worthwhile cause by downloading these free patterns from their website, which says that these patterns empower women in Mexico with sewing skills and business ownership.
There are sizes 8-34 available for the patterns. Seam allowances are included. To download the patterns, you must create a free account.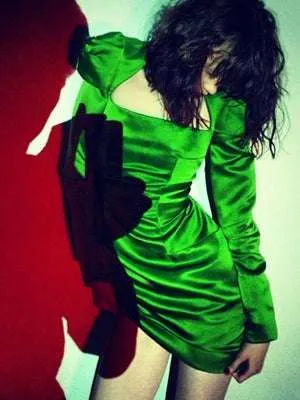 In addition to free patterns from high-end designers, this independent, non-profit website is run by a fashion historian. Iris van Herpen's dress, Alexander McQueen's intricate kimono jacket, and John Galliano's mind-blowing jacket (how does this man come up with such stunning designs?). It's worth it to work with a designer pattern every now and then just to remind ourselves how different these masters' silhouettes are from the basic ones we are used to seeing in patterns.
There is only one size available for the patterns. In some patterns, seam allowances and instructions are included, while in others, they are not (making things even more difficult). The patterns can be downloaded without registering.
Conclusion
There are a few things you should keep in mind when choosing a free women's sewing pattern. Make sure the pattern is appropriate for your skill level, and be sure to read the reviews before downloading. Also, be sure to print out the pattern pieces on cardstock or trace them onto tracing paper before cutting them out of your fabric. And finally, take your time and enjoy the process!