A Complete Guide to Singer Sewing Machines 2023: Models, History, Value
Recently updated on November 27th, 2022
There are many home sewers who are familiar with the name Singer when it comes to sewing machines. While you were growing up, your mom or grandma may have used an old Singer machine, or you might own a modern Singer machine yourself! Discover the history, value, and models of Singer sewing machines if you want to learn more about this familiar brand!
Its first electric sewing machine and vibration shuttle were both pioneered by Singer in the early 20th century. The Singer Company has been one of the world's largest retailers of sewing machines for more than a century. There are still popular Singer machines on the market today.
Find out how this famous brand began in this article. Moreover, you'll find out which Singer models are still popular today and how much it costs to buy old Singers.
The History of Singer Sewing Machines
The Singer sewing machine company has a long and fascinating history, having been founded in 1850 and still being popular today. Isaac Merritt Singer founded I.M. Singer and Co. in 1850. There is a common misconception that he invented the first domestic sewing machine, but that is not true.
An Elias Howe-invented patented design was modified by him instead. In addition to the accepted design, Singer designed and patented excellent modifications. He made the company a success by implementing a successful business model.
The thing that made him so different was what he did. In order to make his machines more affordable, he introduced the first popular installment payment plan. A sewing machine like this became affordable to the average person as a result. Sewing machines were previously owned only by factories and companies.
Additionally, Singer promoted the need for sewing machines in every home. As the company developed more portable and accessible models, it became more accessible. To keep customers buying new models, the company ran a heavy door-to-door sales campaign and updated the models frequently.
A radical business model was seized upon by Singer at the right time. In the middle of the 19th century, the industrial revolution and sewing machine innovation reached their peak. In addition to his business ideas, Isaac Merritt Singer had a flamboyant personal life!
Originally a Shakespearean actor, Isaac was the son of an immigrant. Even though he achieved success as a businessman later in life, his extravagant personality did not fade. A bright yellow carriage that could seat more than thirty people was designed and driven by him later in life as a way to show off his wealth.
Actors often entangle themselves in multiple relationships at once, as he did during his itinerant life. His ostentatious behavior as a businessman became even more pronounced after he became famous and wealthy.
After a scandal over his affairs erupted in the 1860s, he had to step down from his leadership position at his own company. A total of 22 children were born to him through five different relationships during the course of his life. The world of sewing machines is so scandalous, who would have thought?
The company Singer founded continued to thrive even after he died in 1875. Over the years, I.M. Singer and Co became the Singer Manufacturing Company and then the Singer Company. During the period between 1851 and 1950, the company dominated the global sewing market.
In the years leading up to World War I, the company outsold all sewing machine manufacturers combined!
There are three major wars that the Singer Company influenced, which is fascinating to note. As part of its support for the Union Army during the Civil War, the company supplied machines for sewing uniforms.
The company temporarily ceased sewing machine production during both world wars. Government contracts were instead used to manufacture their products. Bombs and munitions were among these products!
A surge in innovative sewing machines was also witnessed during the early 20th century, despite the war efforts. Electric-powered domestic machines were among these innovations.
Featherweight 221 featured aluminum parts and was famously displayed at the 1934 Chicago World Fair. Singer sewing machines of this era were known for their innovation.
As a result of the Second World War, overseas competition for sewing machine manufacturing became more intense. The market was flooded with new machines from both European and Japanese manufacturers. In the face of such unprecedented competition, Singer lost its top position.
However, Singer remains one of the most popular sewing machine manufacturers in the world.
All Singer Sewing Machine Models
| | |
| --- | --- |
| Sewing Machine Model | Production Year |
| Turtleback | 1856-59 |
| "Letter A" Family | 1859-65 |
| "New Family" or "Fiddlebase" | 1865-1902 |
| Industrial " Flying Dutchman" | 1880-1890 |
| Class 15 9W1, 9W2, 9W3, 9W4, 9W5 | 1895-1957 |
| 9W7, 9W8, 9W9 , 9W10 | 1906-1908 |
| 127 Class | 1909-1913 |
| 101 Class | 1912-1941 |
| 221 Class | 1920-1937 |
| " Featherweight " | 1933-1960 |
| 201 Class | 1935-1964 |
| 221K | 1947-57 |
| 306 | 1954 |
| 320K | 1956-62 |
| 401 " Slant – O – Matic " | 1958-60 |
| 401A | 1957-60 |
| 221K7 | 1968-1970 |
| 160M | 1974 |
Singer has patented and sold thousands of machines since Isaac Singer sold his first in 1850. The rarity and collectability of some antique models make them popular with collectors. The high quality of vintage models, however, continues to make them popular for actual sewing today.
I've put together a list of some of the most popular Singer models, so let's dive in!
The Most Popular Singer Antique Models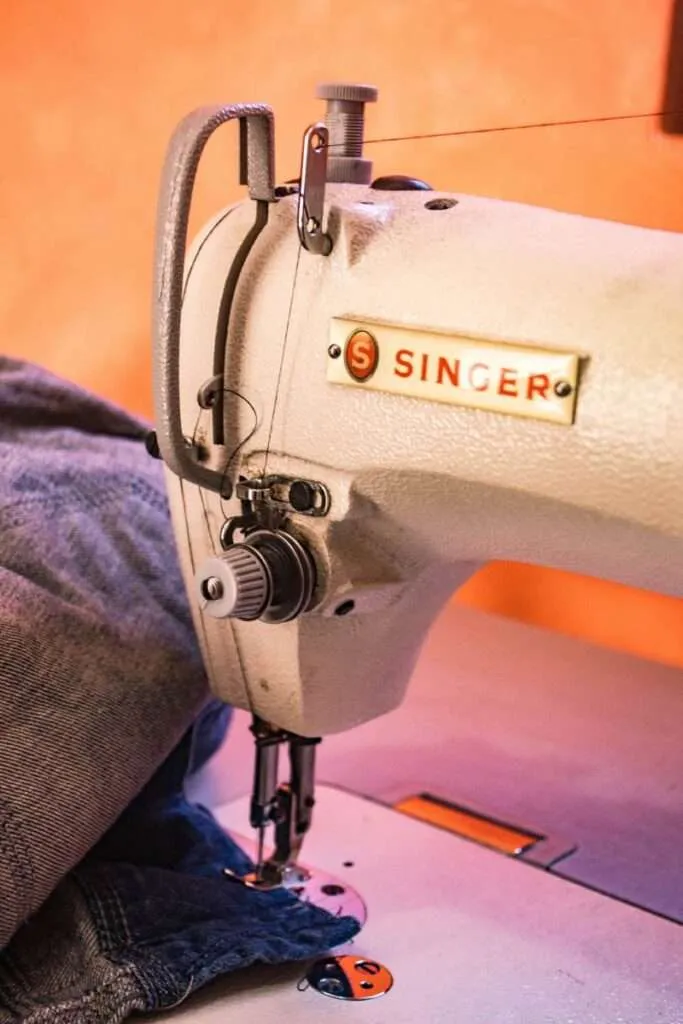 It is considered an antique sewing machine if it was made before 1900. Singer models span hundreds of years and cover a wide range of times. This era was characterized by consistent deliveries of new and improved machines.
One of Singer's first machines with a vibrating shuttle was sold in 1885. Electric sewing machines were produced for the first time in 1889.
It's surprising how difficult it is to locate a complete Singer sewing machine model list. The Turtleback and Fiddlebase were among the most popular models during this period.
What is the reason for the cute nicknames given to Singer machines? As time progressed, the names evolved organically. A machine's appearance is often the cause of these problems. "Fiddlebase", for instance, features a beautiful violin-shaped metal plate holding it in place.
The Turtleback
Singer's Turtleback was the first machine designed specifically for domestic use, sold in 1856. For the first time, the treadle was made of iron. Due to its rarity, the Turtleback remains a sought-after antique even though it had some flaws.
The Fiddlebase
Despite its long-lasting success, the Singer 12, also called the Fiddlebase, continues to be a sought-after antique! Multiple layers of fabric could be sewn together with this machine, which was the first lockstitch machine on the market to be reliable.
The world was stunned by these innovations at the time. During the Civil War and the early 19th century, this model was sold.
In the antique community, the Fiddlebase is extremely sought after, just like the Turtleback model. There are thousands of models on the market now, so it's easier to find than it was in the past!
Many Fiddlebase models are still functional today despite their age. Excellent design and durable metal construction make them a great choice.
The Most Popular Singer Vintage Models
Hundreds of sewing machines were manufactured by the Singer company between 1900 and 1960. In today's world, these models are considered vintage.
The interiors and construction of vintage Singer models are usually made from solid metal, and they are usually very reliable. Vintage models tend to run for a very long time, as anyone who's owned one can attest!
There are many vintage Singer sewing machines that remain popular today, but the Singer 221, 401a, and 66 models stand out as perhaps the most famous.
The Featherweight
In the early 20th century, the Singer Featherweight was its most successful product. The Featherweight, technically known as Model 221, once again wowed the world with its innovation. Originally made from cast steel, this model was made from cast aluminum and weighed only eleven pounds!
A number of other unique features are also present in the Featherweight. Bobbin case access is easy with a hinged and flippable bed extension. In addition, the Singer 66 has a distinctive lighting placement that distinguishes it from later models.
Featherweight was launched between the two world wars in 1933. In addition to the 222K, Singer's factory in Scotland also produced and marketed the same model. With its incredible popularity today, the 222K has earned the additional title "Queen of the Singers! "
Don't let a Featherweight slip through your fingers if you ever find one! Although these beauties are old, they still work like a charm. Modern machines cannot stitch through thick fabrics like these, which makes these models so popular with quilters. The collectibility of Featherweights also makes them quite pricey today.
The Slant-O-Matic
Taking a look at 1950s models, let's jump ahead a bit. Because of their solid steel components and zig-zag stitch ability, the 401a and 403a remain popular today.
With an angled needle and easier access to the needle plate and presser foot, the 401a is called the Slant-O-Matic. Discs called cams are also found inside this machine. As a result of the cams, different stitch patterns could be achieved.
Most likely, you will value the 401a and 403a in the future because they are rock-solid and will last for a lifetime. It is hard to find a better vintage sewing machine than the 403a if you enjoy vintage sewing machines. Despite its lack of actual use, it remains a popular collectible.
1960-1980 Models
Collectors and sewers generally pay less attention to 1960s models. As a result, Singer remade several old favorites to compete with overseas manufacturers.
A 1960s Slant-O-Matic 500 model, for instance, has a streamlined, space-age appearance. It is common to find a variety of stitching patterns on these pre-computer machines and they generally still use mostly metal gears and cams.
You may be disappointed with models from the 1970s. Singer Company began transitioning from metal parts to nylon and plastic parts during this decade, as did most sewing machine manufacturers. In spite of this, it's still possible to find all-metal models from the 70s that are running great fifty years after they were made!
The plastic components in Singer models made in the 1980s and today typically degrade and cease to function after five to ten years (even if they are heavily used). There is just no way to make modern sewing machines last forever.
Even so, there is still a lot to like about new Singer models.
The Singer Modern Models
In 1994, Singer Company introduced the Quantum XL1000, the first computerized sewing machine. Most sewing machines on the market today are computerized! The Singer machines of today are usually considered mid-line quality, perfect for home sewers but perhaps not as good as Janome or Bernina machines for professional sewers.
The Singer models will provide you with the quality and affordability you need if you sew only a few hours a week. You may need a machine capable of handling large amounts of sewing if you run an Etsy business.
There are several Singer models that are perfect for beginning sewers. There are three of these machines in the lineup: 7363 Confidence Machine, Start 1304 machine, and M1500 machine. Modern models offer an affordable price, a wide range of capabilities, and a simple, easy-to-use design.
How Old Is My Sewing Machine?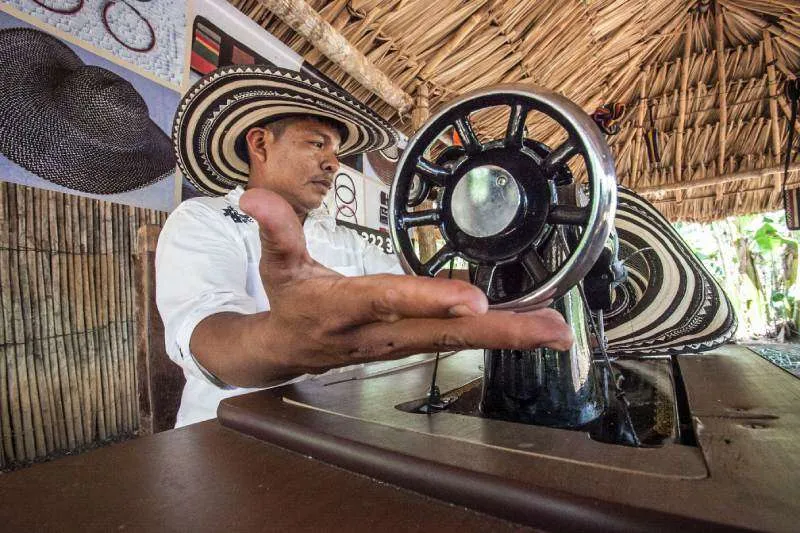 Finding your machine's model number is the easiest way to determine its year of manufacture. Several places on the machine are inscribed with this number. For more information about finding the model number, Singer has a great website you can visit!
The model numbers on your machine can usually be found in one of the following places, depending on the year it was made:
Located below the handwheel
Above the needle on the front panel
At the bottom of the stitch length controller
On the front of the machine, on a small metal plate
On Singer's website, you can easily find the sewing manual and lots of useful information by typing the model number into the search bar. Alternatively, you may be able to find out the model's year of manufacture by Googling the model number.
To find out when your machine was manufactured, you can also use its serial number.
Read our complete guide on the topic how old is my Singer sewing machine?
Singer Sewing Machine Serial Numbers
A serial number, as well as a model number, are assigned to every Singer sewing machine. There are times when you can find these numbers together. In older machines, these numbers are usually etched on a small metal plate located on the front. Serial numbers are commonly found near the power switch or beneath newer models.
Using the serial number, you can identify your machine's model and year of manufacture, as well as its value!
Serial numbers of Singer sewing machines can be found in a database maintained by the International Sewing Machine Collectors Society. Your sewing machine's age can be determined by finding your number in this database.
What Is The Singer Sewing Machine Value?
The price of Singer sewing machines depends on the model and how collectible they are. In addition to that, there are also rare collectible models that sell for more than $2,000! Vintage and antique sewing machines are generally valued according to their year of production, rarity, and condition.
As low as fifty dollars can be paid for some vintage models. It is not uncommon for collectible antique sewing machines to sell for more than $1,000, but they are usually priced between $500 and $1,500.
eBay or antique stores usually sell the Featherweight for $400-$600, making it an attractive model both for sewing and collecting. Although the 222K is equal in model and construction to the 222K, it was manufactured in Scotland, therefore its value is higher today.
Rare models often become collector's items because of their limited production. Today, Turtlebacks are extremely valuable because of this.
It is also important to consider the machine's condition. The appearance and working order of sewing machines are assessed by antique dealers using a rating system. It will cost more to buy a machine in like-new condition than to buy a rusted clunker found in someone's garage.
Last but not least, older items are generally more expensive. Machines made in 1851 have a higher value today than machines made in 1980.
How Much Is My Machine Worth?
The average value of your sewing machine can be easily determined by looking at other sellers' prices on eBay or Etsy.
Pricing an Antique Sewing Machine Today
Whether you purchase an antique machine online, from an appraiser, from an antique store, or from a library book, you can find pricing information about it! A good way to estimate what buyers will pay is to check eBay or Amazon to see what the model sells for on a regular basis. You will need to find an official appraiser to assess your machine if you need a price for insurance or other purposes.
Antique sewing machines, for example, can also be found in books that provide historical prices. Your investment will be worth more in the long run if you take into account these factors.
A local antique store may also be a good place to chat with the dealer. There is a good chance that these experts have insider knowledge about a specific Singer model.
Most vintage and antique sewing machines sell for less than $200, so don't get too excited. If you don't have a Featherweight on your hands, you probably won't make much money selling sewing machines.
On the other hand, it is possible to buy quality, workable vintage machines for a reasonable price.
Where to Buy an Antique or Vintage Singer?
Singer models can be found for sale online, typically at affordable prices, in a wide variety of antiques and vintages. Since Singer began manufacturing machines, hundreds of thousands have been made. So pretty much every antique store you visit will have a vintage Singer!
Yard sales, estate sales, auctions, and thrift stores might be able to help you find one. It can be difficult to know what type of condition a thrift store sewing machine is in if you find a low-priced machine there. Buying a machine from a verified seller online or an antique store will increase your chances of getting a working machine.
What is the best way to determine whether the machine will run? You can always plug it in and test it if you're shopping in person! If it makes strange skipping sounds or loud noises, listen to it.
Make sure the machine is free of cracks or rust if you're shopping online or if you're not allowed to touch it. In case the antique machine is housed in a wooden cabinet, inspect the wood to see if it looks smooth and well-maintained. If the machine contains decorative touches like painted flowers or gold leaf, its condition also impacts its value.
If you are going to use the machine for personal use, you are less concerned about the decoration than you are about its operation.
What Is the Value of an Old Singer Sewing Machine in a Wood Cabinet?
Singer sewing machines in wood cabinets vary in value based on their model number and condition. In spite of this, wooden cabinets tend to hold older machines, which can increase their value.
In addition to the cabinet's condition, its value will be determined by its age. A wooden cabinet was almost always the case with Singer's early treadle machines. It means that the majority of antique and vintage wood cabinets date from the second half of the 19th century or the beginning of the 20th century.
The rarity of sewing machines, however, determines how collectible they are. Due to the sheer number of machines that Singer made, most of them don't sell for much money.
No matter what model number it has, a machine that runs smoothly and still sews will increase in value! The average price of vintage machines with cabinets on eBay today is between $200 and $300.
Conclusion
It took Singer more than a century to dominate the sewing machine market. Several early models of the company are collectible, including the Turtleback and the Featherweight.
The durability of vintage Singer machines makes them popular even today. There are a few vintage machines that are extremely popular for use today, such as the Singer 221 and the Singer 403a. There are many home sewers who have their favorite Singer models!