What is Quilting Fabric and What are the Best Types?
Handmade quilts consist of intricate puzzle-piece fabrics pieced together to create one large design. Quilters who are new to the craft may find themselves wandering the aisles of their local sewing store trying to choose the right fabric. Do you know where you can find quilting fabric?
Quilter's weight cotton, a medium-weight plain weave fabric made of 100% cotton, is the most popular type of quilting fabric. With this dense form of cotton, there is little shrinkage in the wash and you can use it for many years. The following materials are also popular for quilting: flannel, wool, and linen.
The purpose of this article by SewingWithEase is to explain what makes a good quilting fabric. In addition, you will learn how to select the 7 best quilting materials. As a final step, you'll discover quilting resources to get you started!
What is Quilting Fabric?
Quilting fabric is usually 100% medium-weight quilting cotton but could be any fabric used to sew a quilt. The semi-stiff material is usually printed with intricate designs in a variety of styles.
Quilting materials are usually plain weaves, meaning they are patterned with an over-under basketweave. Fabrics with a denser weave are of higher quality. To make a quilt that has strength and durability, you don't want to use a loose weave.
While quilting cotton is heavier in weave, it is soft to the touch due to its high thread count. Due to its durability and the fact that it does not stretch as much as thinner fabrics when sewing, this material is preferred for quilting.
However, if you want to make a baby quilt, you may prefer fuzzy cotton flannel. You can also create a keepsake using old t-shirts by making a novelty quilt.
You can make beautiful quilts from a wide variety of fabrics. You can select the material that suits your needs once you know what to look for in each type!
Material Weight
The quilter's weight cotton weighs more per square yard than apparel cotton and is medium-weight cotton used for quilting. Due to its dense weave, high thread count, and stiff texture, quilting cotton weighs more.
The average weight of quilting cotton per square yard is about 4 ounces. The weight of a cotton lawn, for example, is only two to three ounces per square yard.
When it comes to quilters' weight material, does it matter? There are a lot of advantages to quilting with this denser, sturdier fabric.
Parts of the Quilt
You will be able to select the best fabric if you understand what a quilt is made up of, such as the quilt blocks, the backing, and the binding.
Most quilt designs are built from squares, known as quilt blocks. A finished quilt often consists of 10 inches square blocks, 5 inches square blocks, or 2.5-inch square blocks.
This fabric is used to make quilt blocks, so quilting fabric is usually what you mean by that. As well as the backing and the binding, you'll need material for the other two key components of the quilt.
In a quilt sandwich, the quilt backing is the bottom layer. In most cases, plain fabrics, such as white or cream, will be used here. Using quilting cotton for this layer will make your quilt sturdy and long-lasting. However, lighter-weight cotton is also an option for a more cost-effective backing.
Pro tip: Instead of 45″ wide quilting cotton, purchase fabric with a 60″ or even 108″ width for the backing.
Raw edges of the quilt are covered by the binding, giving the quilt a neatly enclosed outer perimeter. It is possible to purchase premade fabric strips for this purpose or to cut your own. A bias-cut binding that stretches to fit curved edges is required if your quilt has curved outer edges.
The binding of a quilt is usually made of quilting cotton in a color that matches or complements the quilt block design. You can also add satin edging for a super-smooth finish!
Top 7 Best Types of Fabric for Quilting
Consider these seven most popular choices of quilting fabric if you're unsure what fabric to choose for your next quilt. There are strengths and weaknesses to each of them, of course. Your quilt's texture and appearance will also differ depending on the type of material used.
For the whole quilt, you should select only one type of fabric, regardless of the material. Adding different fabrics to a quilt may seem appealing at first, but they will stretch and shrink differently once you wash them!
When sewing from one material to another, it is best to use thread that is made of the same material as your fabric.
Quilter's Weight Cotton
Quilter's weight cotton is one of the most popular fabrics for quilting due to its unique durability and thickness. During sewing, it doesn't stretch out easily and retains its shape. The extra weight and thickness also make it wash well and last a long time.
As a result of the stiffness of quilters' cotton, the edges do not fray as quickly. Using this fabric, you can easily cut out shapes and match them precisely to make quilt blocks. When pinned or clipped neatly before sewing, quilters' fabric will not stretch out like lighter fabrics when you sew seams.
It's important to note that not all quilter's weight of cotton is the same. Cotton with a higher thread count is sold by premium brands. Typical quilting cotton has a thread count of 60, while high-quality cotton has 68-78 threads per square inch.
The cotton used in quilting is different from the cotton used in apparel. Even though quilting cotton can be used to make certain types of clothing, it does not feel comfortable against the skin when worn. Because of its lighter weave, apparel cotton drapes easily and feels soft to the touch.
Despite its tendency to wrinkle easily, quilting cotton is also a good ironing material. Putting together your quilt blocks can be as easy as steaming or ironing wrinkles out! Although even high-quality cotton shrinks when washed, you need to prewash it before quilting.
100% Quilting Cotton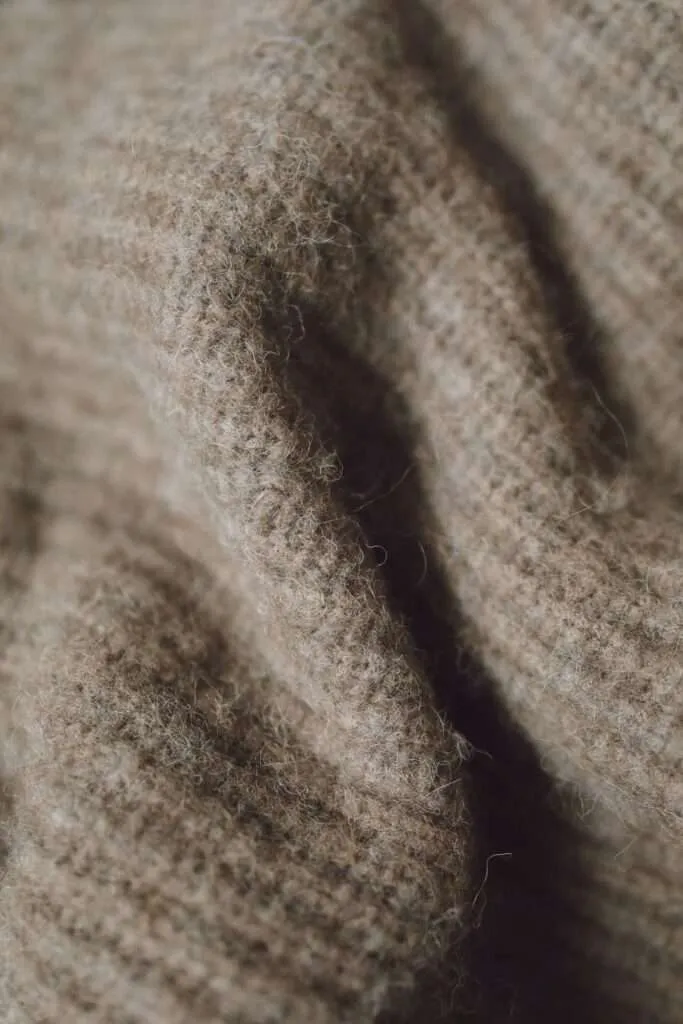 Quilting cotton is just quilter's weight cotton under a slightly different name, so it is a bit of a trick category. When shopping for quilting cotton, you need to pay attention to how the names and descriptions are used to ensure you are getting high-quality material that will last.
The first thing to remember is that 100% cotton does not mean 100% quilting cotton! As you already know, apparel cotton tends to stretch too much for good quilting, even though it is pretty.
It is common to see 45″ wide, under 60 thread per square inch quilter's weight cotton displayed at sewing chain stores like Joann Fabric or Hobby Lobby. There are remnants of these bolts in the fat quarter packets that you can buy from these stores.
You may want to try these less expensive varieties of quilting cotton if you are just getting started in the world of quilting. They are not premium quality, but their weight is usually fine.
In case you want to be sure, you can measure the drape by unrolling the bolt a little bit. Soft apparel cotton will hang loosely, while stiffer, denser quilting cotton sticks out and hangs straighter.
The material should also feel thicker and stiffer than your cotton bed sheets when rubbed between your fingers.
Voile
Is voile a lightweight material that you can quit with? Yes and no. The veil-like transparency of voile gives it a satiny feel. These days, it is usually made from polyester or a polycotton blend, instead of being traditionally made from cotton.
The semi-sheer material voile presents some challenges to quilters, but its lighter weight and cooler characteristics make it a great choice for quilting. For summertime quilts or quilts intended for artistic purposes, this lightweight material is often used.
Experienced quilters may find sewing on slippery voile more challenging than beginners! The needle on your sewing machine needs to be finer and silk pins should be used. In addition, voile is generally more expensive than quilting cotton.
Despite that, voile does have a few advantages! The fabric shrinks less when washed than quilting cotton. Using spray starch will also make piecing together slippery scraps of voile easier.
Cotton Flannel
Introducing a new baby to a cotton flannel quilt is an adorable, heartfelt gift! If you stroll down the baby-print-laden flannel aisle at any sewing store, you'll quickly realize how popular this extra-soft cotton version is in baby blankets. You can make flannel quilts for a variety of occasions as well, however. In the production of cotton flannel, metal bristles are scraped over the woven fabric to produce a soft nap. Thousands of tiny cotton fibers are lifted out, making the surface velvety and lovely! Check the end of the bolt or the product description to ensure that the flannel you purchase is 100% cotton.
You might want to use organic cotton flannel for a baby gift instead of polyester since polyester costs less than cotton. Additionally, the quality of flannel can vary greatly depending on the thread count. Low-quality material will have a loose weave through the flannel fuzz when held up to the light.
Flannel presents some unique challenges when it comes to quilting. In the beginning, cutting it out neatly may be difficult, especially if the fabric has a striped or plaid pattern. If the material doesn't stay straight while you're cutting, try spray starch!
The second problem is that flannel frays are everywhere. Pinking shears can be used to prevent fraying while sewing, but you will need to use a serger or zigzag stitch to finish all seams for long-term protection.
Wool
Consider quilting with wool if you want a truly insulating quilt! Because wool fibers are crimped, pockets of warm air can be trapped within them. Mold and mildew are naturally protected by wool, and it is also flame-resistant! The material also lasts quite a while if it is properly cared for.
You can also cut wool without it fraying! Making quilt blocks is a breeze when you have this method.
The downside is that 100% all-natural wool is expensive. The thread and needle you use will need to be stronger than with quilter's cotton, and you may need a walking foot as well. To avoid creating big ridges at every intersection, you will have to press seams open within the quilt.
When you choose wool, you won't be able to find the wide variety of patterns available with quilting cotton. Despite this, wool quilts may last for decades, and they are a great option for those living in colder climates.
Quilter's Weight Linen
There are various weights of linen, including a thicker, denser version known as quilters weight linen. The nubby loose weave of linen, an all-natural material made from flax fibers, gives linen a homespun look and feel.
The hollow pores in flax fibers allow linen quilts to provide amazing insulation as well!
The looser weave of linen can cause pieces to shift around when you sew, which is why some experienced quilters recommend against using it for quilting.
However, linen can be used if you make a few adjustments. To start with, lineman and cotton shouldn't be mixed in a quilt. The fabrics shrink at different rates, so this is just asking for trouble.
The second reason is that linen unravels very quickly when you cut it. To cut out all the pieces, you will need spray starch.
Finally, if you want to work with linen, you should use small stitches, a wider seam allowance, and finished edges.
Novelty Materials
Just about any material can be made into a quilt, including old T-shirts, wedding dresses, and baby clothes! Although piecing together these materials creates a beautiful keepsake, it won't necessarily last for many years.
When it comes to quilting cotton, you can expect a smooth and easy experience. For hundreds or even thousands of years, quilts have been used to stitch memories and share experiences, so make that t-shirt quilt!
Apply fusible interfacing to the back of stretchy or fragile fabric before cutting it out if you intend to use them. Instead of piecing together elaborate designs for each quilt block, you might find it easier to cut out blocks of each "memory" fabric.
What Is Double-Faced Quilted Fabric?
In double-faced quilts, two pieces of fabric are sandwiched between two thin layers of batting, which are sewn together in diamond shapes. Pre-quilted material is what you'd call this.
Using this material for quilting projects is not recommended, but it is ideal for sewing warm jackets. Besides pillows and blankets, you can also make many other things with this padded material.
There are many different types of quilted fabric, including plain weave cotton, polyester, and cotton or polyester broadcloth.
What Is Pre-Quilted Fabric?
Fabric that is pre-quilted is commonly called double-faced fabric. An example would be to sew two pieces of fabric to one side of a thin layer of batting. Cotton or polyester fibers can be found in batting, a thin sheet of pillow stuffing.
The material is not suitable for cutting out and piecing together quilting blocks. Alternatively, you can sew on a binding edge to a pre-quilted blanket and make it quick and cute!
It is still a nice end product, even if it does not exactly fit the definition of "quilting". You should buy pre-quilted fabric if you need a gift immediately!
How to Choose Fabric for a Quilt
Your quilt will take many hours to cut, piece together, and sew, so choosing the right fabric is crucial. When you've put all that work into your quilt, you don't want it to unravel in the wash.
To help you make your selection, consider these tips:
When making quilt blocks, do not mix and match different types of fabric. It is fine to mix different prints and colors in your design, as long as you use all quilting cotton or all voile, etc. In addition to straining the seams, mixing fabric types can result in the quilt unraveling or stretching.
Do not use knit fabric unless you are making a quilt out of t-shirts. When sewing with this type of material, precision shapes are impossible due to their natural stretch.
It's also a good idea to use thread made from the same material as your fabric as much as possible. Quilters who use wool may want to use strong silk thread as an exception to this rule.
It is a good idea to pre-wash your material. Washing the quilt after it is finished should prevent it from shrinking or even tearing.
Even though polyester is a cheap synthetic material, it doesn't handle high temperatures well, and quilting often requires a lot of ironing. Furthermore, some people may not want a quilt made of synthetic materials if they have sensitive skin. To make a quality quilt, you should probably invest in good all-natural fabric if you plan on spending at least twenty hours crafting it!
You should spend more on premium-quality quilting cotton if you can afford it. Cheaper materials will not last as long as fabric with a denser weave and a higher thread count.
What Is the Difference Between Cotton and Quilting Cotton?
The weave and weight of quilting cotton are denser than those of apparel cotton. There should also be a high thread count in quilter's weight cotton, ideally more than 68 threads per square inch. Despite its stiffness, it's easy to cut and is easy to piece together as you sew.
Don't choose your quilting fabric based on the fact that it contains 100% cotton thread! Choose a stiffer, thicker material rather than one that drapes loosely.
Since quilting cotton is sold in a 45″ width instead of a 55″ width like most apparel fabrics, it often costs less than apparel cotton. Moreover, it is available in a variety of prints, patterns, and colors.
What is Premium Quilting Fabric?
In addition to having a high thread count, premium quilting fabric is also dyed in a more complex manner. Rather than big chain stores, specialized brands often sell this type of quilting material.
Finer-diameter cotton threads and higher-quality cotton staples are often used in premium fabrics. The combination of this and a higher thread count results in a silkier finished product with a dense weave for durability.
Furthermore, many premium quilting materials are printed on flat-bed presses rather than high-speed rotary presses which are used on cheaper fabrics. Engravings can be made more detailed and colors can be layered.
You can make beautiful, durable quilts with premium quilting fabric if you can afford them.
What Fabric is Best for Quilt Backing?
The front and backing of your quilt should be made from the same material. Nevertheless, quilting cotton is the most popular choice for quilt backing because it is a strong, durable material.
Essentially, a quilt backing rests beneath the quilt face and batting at the bottom of the quilt.
Specially designed quilt backing fabrics are available in extra-large sizes. "Wideback" fabric sometimes refers to this type of fabric. There is a 108″ width available!
The backing for your quilt can be made by piecing together large chunks of quilting cotton.
To allow for shrinkage or shifting during quilt assembly, always cut the backing three to four inches larger than the planned size of the quilt face.
Where Can You Buy Quilting Fabric?
Many online stores specialize in selling quilting fabrics, such as the fat quarter shop or fabric.com, so you can find quilting fabric at sewing stores, craft stores, Etsy, and specialized brands like Robert Kaufman.
If you buy quilting fabric from a reputable brand like Robert Kaufman, you will know that it is of the highest quality.
You can browse the aisles of a box store and compare all the pretty prints, which can also be fun! Large sewing stores typically sell basic quilting cotton, not premium-quality fabrics.
Buying handmade or unique quilt fabrics from Etsy might appeal to you if you want a truly personalized quilt. If you buy from an online shop, you should make sure the fabric has a high thread count and is of the correct weight.
No matter what you choose, you should make a quilt that is unique to you. If you want a flannel quilt, a wool quilt, or a t-shirt quilt, go for it. You will find quilter's cotton easier to work with than any other material.
Conclusion
The most popular quilting fabric is quilter's weight cotton, which has a thicker, more durable weave that allows for easy cutting and sewing. One of the advantages of quilting cotton is how soft and long-lasting it is. However, other fabrics can make a quilt even more lovely such as lightweight cotton voile or fuzzy cotton flannel.
A memory quilt can also be made using keepsake fabrics such as t-shirts, which present some sewing challenges, but offer a thoughtful way to preserve a loved one's memory.